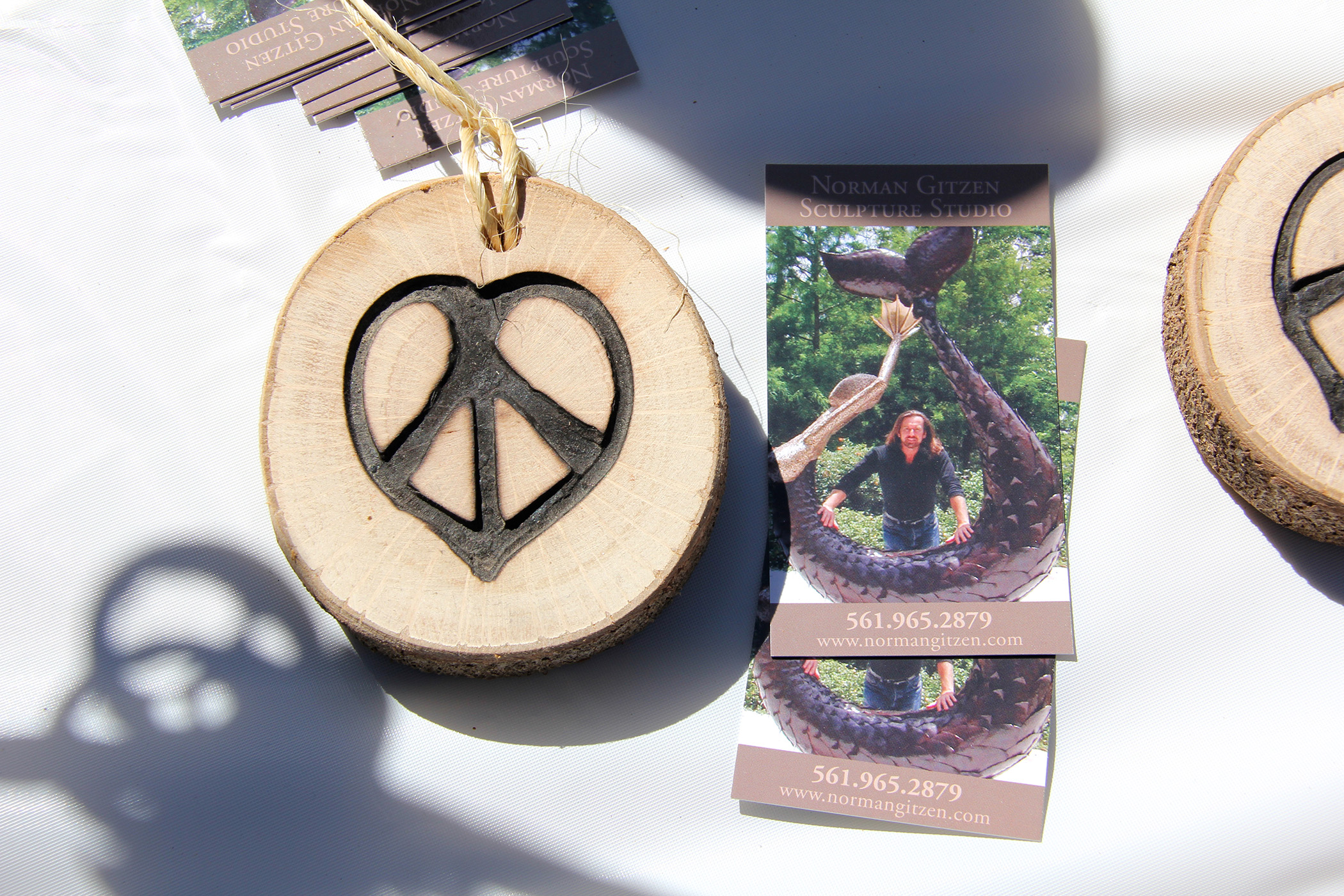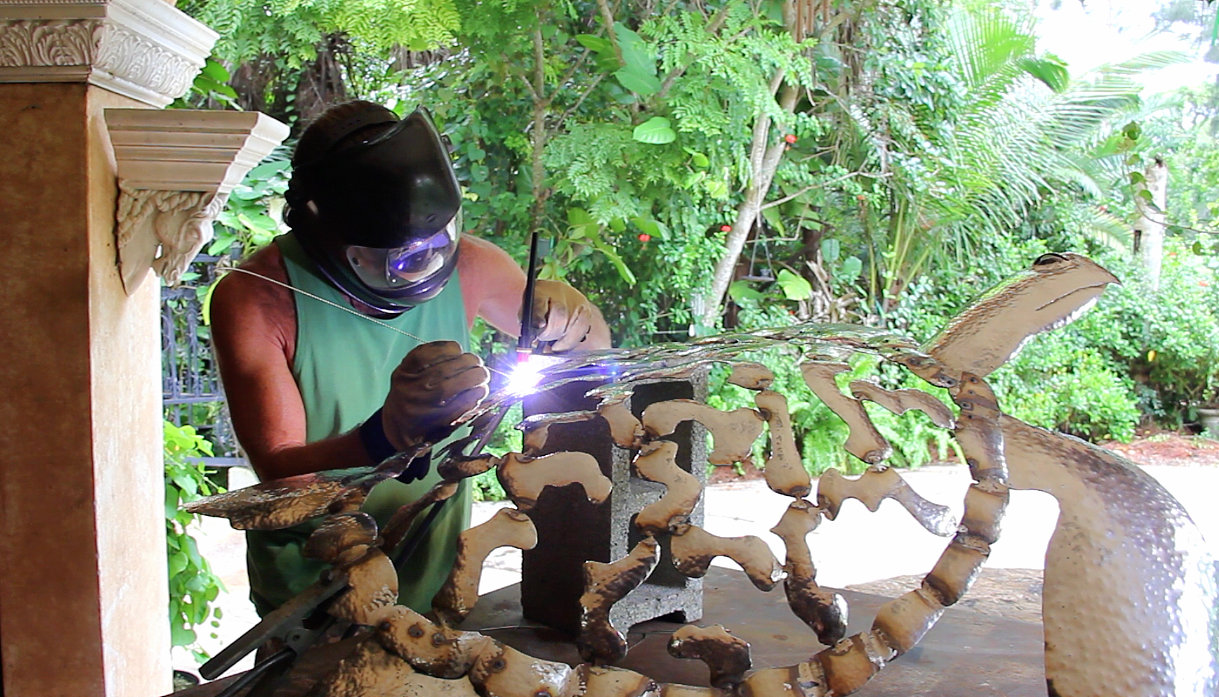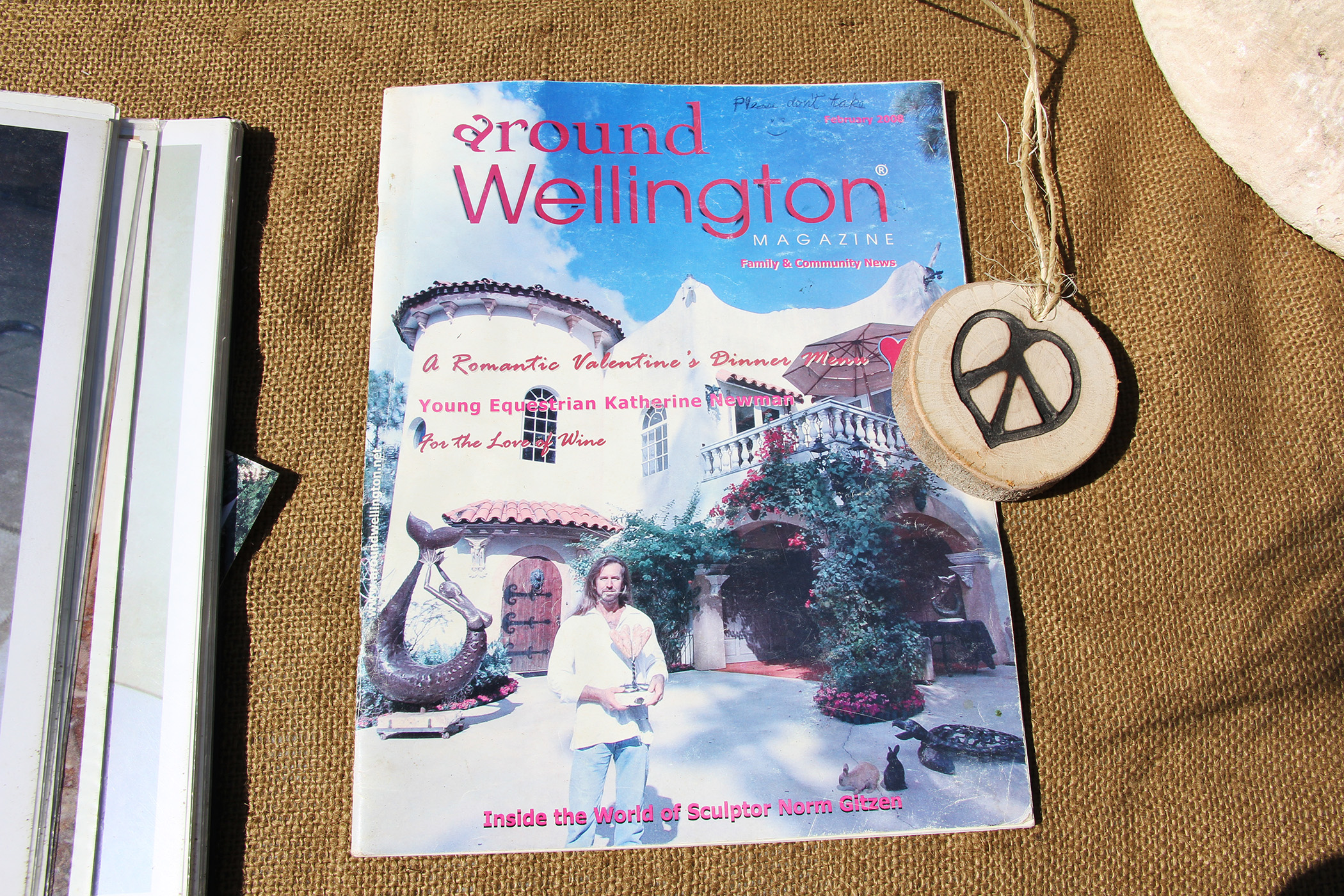 About the Artist
Norman Gitzen's love of art and nature was evident at an early age growing up in Central New York where he roamed the woods, built forts, collected stones and modeled with clay. These experiences of his childhood foreshadowed his life today as an artist specializing in architectural sculptures in many artistic mediums, including bronze. An accomplished artisan since the 1980s, Norman's distinctive style of decorative metal, stone and wood sculpture can be found in private collections and public displays throughout the Palm Beaches. His work can be seen at the Serendipity Gallery on Worth Avenue in Palm Beach.
Norman's first medium, however, was not stone or metal, but wood. Ever working with his hands to create objects of beauty, Norm started as a carpenter and early examples of his work can be found in many homes in the Palm Beach area where he designed custom bars, entertainment centers and cabinetry. Most notably, he designed and built the Library for the Polo Museum in Wellington.
His home, "Casa Capricorn," in Lake Worth is a blend of the skill of a master builder and the creative eye of the artist. A mini castle complete with a turret and spiral stair, "Casa Capricorn" is a showplace for his creativity and inspired his Architectural Collection of Mantels and Corbels. These custom handcrafted sculptures are made from organic materials, warms woods, bronze and stone.
Always the concerned environmentalist, he developed his "Vanishing" series to promote awareness and appreciation for our precious wildlife. These life size versions of sea turtles and dolphins are crafted from hand pounded steel or bronze. His newest "Heart Collection" is a series of hearts made from the marriage of stone and hand pounded steel or bronze. The "Siren" his most famous piece, a ten foot tall well endowed mermaid of hand forged steel and bronze, caused quite a stir and has been featured in numerous articles which resulted in radio and television appearances by the artist.
Norm participated in the 2006 Biennale, a juried international art competition and exhibit, sponsored by the Cultural Trust of the Palm Beaches. His sculptures were featured in this multidisciplinary international art fair with artists from Europe and South America as well as the United States. Norm has won numerous awards for his art, most recently he won first place for sculpture at the 2007 Wellington Art Festival. A Member of Wellington Art Society, his "Casa Capricorn" is a favorite stop in their Annual Art Walk.
Norm is active in community affairs and participated in the "Wild Things" project for the Boys and Girls Club. His "Dolphin" and "Horse" displayed throughout West Palm Beach brought in the top dollar two years in a row at the auction. When not working on his sculptures in his studio he may be found planting trees in the Everglades. For his work in helping to preserve the Everglades he was awarded Volunteer of the Year by the Arthur Marshall Foundation. As always nature is his muse and art his passion.